Hi folks!
I was so spoilt this Christmas, and one of my favourite beauty related gifts this year has to be this gorgeous Cracking Cow cracker from Cowshed.
Doesn't it look fabulous by the fireside where Father Christmas left it.
It contains Lippy Cow lip balm and Cow Herb hand cream.
The Lip balm is very moisturising and the Hand cream doesn't smell too girly, which franglaisboy thinks is great as he is always stealing my hand cream.
My pick of the other beauty cracker offerings this Christmas: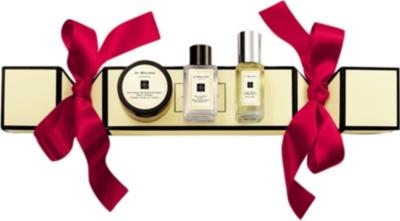 Molton Brown Pink Pepperpod Cracker